Tonight I'm linking up again for the Sunday Social! I love these questions and always look forward to these Sunday posts. I've also been discovering some great new blogs because of it, so I'm excited!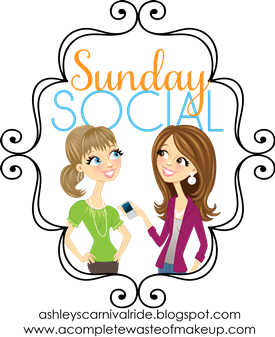 This week we're talkin' about travel. I absolutely LOVE to travel but I haven't done as much of it in the past few years. Hubs and I have been busily saving money to reach financial goals, but we have found time for some pretty stellar trips. Since we got engaged, though, we've spent a lot of time traveling to Michigan for wedding planning, so we've put a lot of our travel goals on back burner.
Best trip you've ever been on?
Naming the best trip I've ever been on is sort of tough. I think I'd call Hubs and I's honeymoon to Sandals Grande Antigua our best trip, mostly because we were in desperate need of a weeklong reprieve from responsibility and time to rest after our crazy wedding extravaganza! That honeymoon rocked my world, almost as much as my new husband. Seriously.
But when I think about the trip where I saw the most and loved every minute of it, I think of our trip to Philadelphia in December 2010. That trip gave me delicious food, amazing sight-seeing (appealing to my inner history nerd) and I got to meet some of Pete's close Philly friends. The best part was staying with Pete's fabulously gay Italian godfather, Tom, who is the sweetest man on the planet and eating his to-die-for Feast of the Seven Fishes.
Best idea for a girls weekend trip?
I loved going to NYC with the girls because there's so much to do there and you can make quite a lovely extended weekend out of it. We enjoyed the typical NYC tourist stuff, like visiting the museums, checking out a broadway show, taking the Sex and the City tour, sipping frozen hot chocolate at Serendipity, and a stopping at Magnolia Bakery for cupcakes. Some other great stops: Friend of a Farmer for the best breakfast OF YOUR LIFE (no joke), Ferrara Bakery for cannolis, and shopping at the Kate Spade flagship store (my Mecca).
Best idea for a couples trip?
We really like all-inclusive couples resorts. Nothing is better than some quiet, alone time with your sweetie, plus the opportunity to meet other couples from all over the world. We loved not having to worry about other peoples' kids, taking money with us and buying water for our room all the time. Everything was done for us, so our biggest decision each day was whether to go to the pool or the beach.
Best vacation on the cheap?
Going to the great West Coast of Florida beaches! Weekend trips to Tradewinds or other local resorts are fun, and we love going down to the Sarasota/Venice area. It's quiet and the Florida resident rates at a lot of the hotels are usually amazing. When you're at these resorts, you feel like you're a million miles from home without a care in the world, just the way a good vacay should feel.
Place you most want to visit?
Hubs and I would like to travel abroad together, particularly to Italy, England and Ireland. I'd love to visit my husband's big family in Abruzzi region of Italy, so hopefully we'll get there in the next few years.
Vacation necessities:
I need a big handbag, a good size (but not bulky) tote bag, iPhone, iPod, books, crossword puzzle books, US magazines, a hoodie/cardigan sweater, comfortable flip flops, a camera and a small pocket wallet.
Hope you all have a great week ahead and many happy travels in your future!